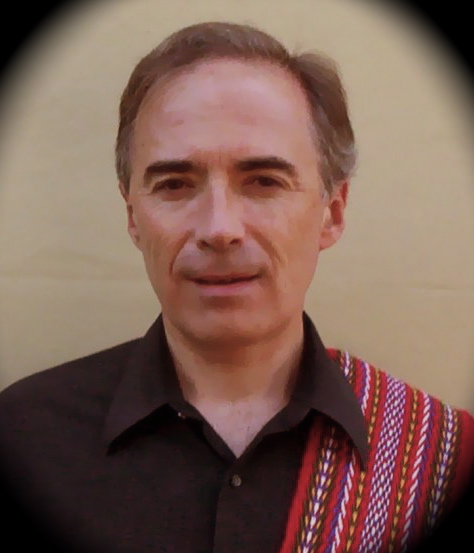 What is your background as a harmonica player?
I started as a teenager after hearing blues harp on British rock records in the 1960s. That led me to Charlie Musselwhite, Paul Butterfield, and John Mayall, who led me back to the Sonny Boys, Little Walter, and all the great classic blues players. Meanwhile I was playing country music, pop tunes, and just about anything that came along. Along the way I started playing chromatic and discovered jazz and Toots Thielemans. In music school I started playing baroque sonatas on chromatic, while also writing for and playing with the school's big band. Later I went through a period of arranging and playing keyboards in a Caribbean dance band, playing almost no harp at all. Then I started transcribing Toots Thielemans' solos, which I may publish someday. Later I transcribed John Popper's harmonica solos for the songbook to the Blues Traveler CD four. In the mid-1990s I started re-examining my roots in Canadian traditional music while also exploring Django Reinhardt and French musette. Lately I've been returning to jazz while nibbling at the edges of tango and Finnish music. What can I say – I'm terminally curious!
When I started playing the harmonica, I couldn't find any useful information. I guess I've never gotten over that and still feel the need to produce clearly written, high-quality information and then get it out to anyone who's interested. Besides, I like to write, and the harmonica is such a fascinating subject! Since the early 1990s, I've written about the harmonica for magazines, for harp-l, for other people's books, and recently, for HarmonicaSessions.com. Now, Harmonica For Dummies has given me the best opportunity so far to share that fascination.
What made you decide to write the book?
The publisher approached me. I decided that getting to write Harmonica For Dummies was a good opportunity, as Dummies books are very well distributed and have a reputation for editorial integrity, clarity and – as their tag line says – making everything easier. Deciding to write a book on my favorite subject, to give it in-depth coverage, to get it in front of a wide public (and, hopefully, make some money) was not a hard decision.
Has the book done well?
So far so good. In its first six weeks of release – and before the Christmas season had started – the book had already sold over 4,000 copies. (I'll get the next installment of the story in a couple of months.) Meanwhile, on Amazon.com, Harmonica For Dummies is always in the top ten among woodwind books. Oddly, it also places in the music theory and composition category, while in the overall top 20,000 (out of several million books) it seems to be holding its own. Recently the publisher has given the book a new vote of confidence – they're going to bring out a French-language edition.
What kind of feedback have you received?
The feedback has been overwhelmingly positive. Knowledgeable reviewers and authors like Richard Hunter have given it a solid recommendation, but what I value most is that people new to the harmonica find the book to be a clear and helpful guide, while intermediate players find it gives them a whole new outlook on the instrument. I deliberately wrote it so that it would offer valuable information not just to beginners, but also to more advanced players, so it seems to be succeeding on that level.
How did you decide what would be included in the book?
The editors had topics they wanted to include, and of course so did I. Each needed to convince the other of the importance of their topic list, and the end, I think we arrived at a solid core of useful information. Early on I realized that focusing on the diatonic would allow me to give it deeper and broader coverage, even though I initially hoped to include chromatic harmonica. And while the first job was to get new players on a solid footing, I felt it was equally important to help intermediate players.
Anyone who plays an instrument needs to choose a good instrument and learn the basics. But a musician always deals with many additional topics, such as choosing good accessories like carrying cases, making simple repairs, finding good tunes to play, listening to great players, playing with other people, and even being in a band, performing for audiences, and dealing with amplification. I made sure to give good basic coverage to all these topics in Harmonica For Dummies.
Did you write very much that ended up not being in the book?
There wasn't time to write more than what we ended up agreeing on. However, late in the editing process I had to do some slimming to keep the book within the agreed page count. Most of the cuts came from the chapters on players to know about and CDs to listen to. I regretted having to omit mention of so many fine players, many of whom I count as friends.
I also had to slim down the chapter on amplification. It would have been nice to go into more detail about how to get the distorted amplified blues sound. However, amplification is used in all kinds of music – pop, bluegrass, folk, you name it – so I had to convey the most essential and general information on amplification within the available space.
I did manage to include at least basic descriptions and photographs of chromatic and tremolo harmonicas, with demo tracks on the CD, but it would been nice to go into greater depth. I did have to cut out pictures and information about bass and chord harmonicas.
Will those sections ever be made available to the public?
Well, the information on players and CDs will come out in some form. I have another book in the works that may go into more about amplification, but it's too early to say any more about that.
Was it very difficult to have the book published?
It wasn't difficult to find a publisher – they came to me. Though I did have to convince them that I was the right author for them. Happily, they agreed. The writing and editing process were grueling, though. I had to produce a 360-page book in only four months, with heavy editorial input and the resulting rewrites, and then turn around and fully produce a 98-track CD in less than a month. But despite the time pressures, it turned out very well.
What did you take into consideration when deciding on how much should be explained, and how it should be explained?
If you're casually browsing in a bookstore, and you randomly open a book on an unfamiliar subject, does it make sense? If it's my book, I want the answer to be "Yes." That ideal, along with space limitations (you have to be able to at least lift the book) influenced how much I included and how I explained it.
The question of "how to explain things" is a matter of putting yourself in the shoes of someone having a new experience. Most skills include several steps and processes that an experienced player doesn't normally think about. When I explain something to a new player, I take it slow and break a skill down into all those steps. When I do that, I give the learner only as much information as they need at that point – why snow them under with pointless detail? Meanwhile, I try to anticipate the questions that would come up for the person who's never done this before. The editors were very helpful in coming up with questions, because they're not harmonica players. If an explanation made sense to them, then it would also make sense to the casual reader
Casual language and humor also play important parts in how I explain things. I feel that putting my readers at ease helps them digest new information
.
Last words to members of HOOT?
Stay curious. Seek to understand the things you love, and dig deep. And, at every opportunity, make sweet music!